SoneraCom offers a wide variety of data center management solutions designed to enable your organization to optimize  resources and maximize your investment.  From remote maintenance and monitoring to IT equipment assembly and labeling services, SoneraCom is positioned to be your IT partner. Our client-centered approach allows us to provide customized, scalable solutions to meet your IT needs.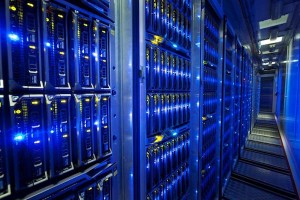 Remote Maintenance Service
SoneraCom offers clients affordable remote maintenance services for data center applications. Our expert technicians can troubleshoot, diagnose, repair and maintain your equipment remotely to minimize cost and downtime.  Service is available 24 hours a day 365 days a year.  Hourly or flat rate service options are available depending upon your requirements.
Server / Rack Assembly Service
SoneraCom offers a variety of rack building services to facilitate your data center growth.  Save time and money by utilizing our expert technicians who will receive and build your IT equipment in accordance with your specifications including labeling and cables.
Cable and Label Management Service
SoneraCom offers cabling services designed to ensure that your equipment utilizes cables to meet your requirements and is assembled cleanly for ease of access and maintenance.  Labeling is providing in accordance with your specifications to maintain consistency of layouts throughout your systems.
Cage Build / Server Room Construction Services
SoneraCom will coordinate with your existing data center to provide materials, equipment, labor and project management to complete cage build outs.  We build to suit and adhere to all code specifications and site requirements to deliver a customized solution to meet your needs- and time-frame.
Shipping Services
SoneraCom will manage the logistics of your IT builds so that the equipment is where you need it when you need it – and it arrives in the same condition as went it was sent.  We'll coordinate with your staff to determine the specific needs in terms of packing, shipping methods, insurance and deliveries to ensure that your project is completed without unneeded delays due to logistical issues.
Inventory Management Services
SoneraCom can conduct equipment audits and provide detailed reports of all of your IT equipment including descriptions, serial number scans, asset tagging, and locations.  Inventory management simplifies asset allocation and enables efficient equipment maintenance, upgrades and replacement.
Automated Up-Time Data Center Monitoring Services
SoneraCom provides 24/7 automated monitoring services designed to provide system alerts and notifications to your staff to minimize downtime of your servers, networks and applications.  Event notifications can be customized to suit your requirements so that the process integrates within your existing procedures.
Capacity / Technology Management Services
SoneraCom provides capacity management services designed to audit your systems to ensure that your infrastructure is operating at peak performance at all times.  We analyze everything from equipment specifications to power and cooling requirements to balance your technology needs to minimize unnecessary cost or redundancies so that you can rest assured that your system is operating at full potential.